2019.04.12
How to thrive as an American founder in a Japanese accelerator
Open Network Lab (Onlab), operated by Digital Garage, is a Tokyo based seed accelerator that started in 2010, with the mission of incubating startups with global ambitions.
Recently, Ken Covey, Overseas Project Leader and Program Mentor at Digital Garage/Open Network Lab sat down with Eli Lyons, Co-founder of Tupac.bio and graduate of Onlab's 12th batch (2016) — to learn more about his startup, biggest take-aways from doing Onlab, as well as future plans.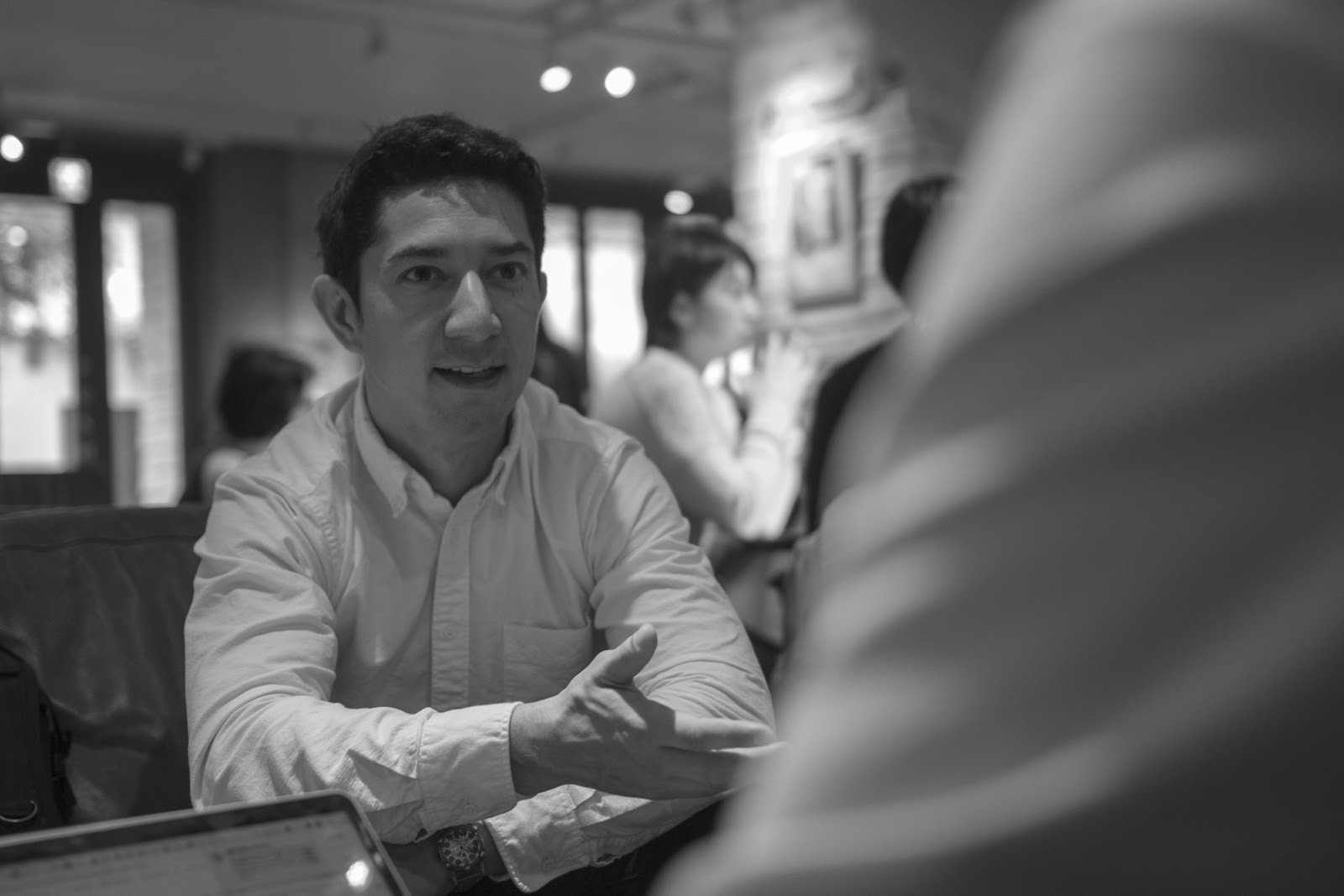 –What is Tupac.bio and what problem is it solving?
We provide software and services to synthetic bio companies to increase the effectiveness of their R&D process and allow them to get to market faster. A couple examples of companies we work with are Spiber and Finless Foods, which produce spider silk and cell-based fish meat, respectively.
-Why did you apply to Onlab — a Japanese accelerator program? What factors went into your decision to apply?
After being in Japan for a few years as a PhD student at Tokyo University, and leaving my previous startup, my entire network was actually in Tokyo. Everyone I knew at the time, including my Co-founder was directly in my network or just one degree away.
At the time, applying to an accelerator wasn't on my radar at all. I was just planning to work on my idea part time since I knew that it was still early to bring this type of product to market. Then I happened to meet a friend, who introduced me to Tetsuro Miyatake from Digital Garage/DGI — who suggested we apply.
It was a relief that Tetsuro spoke English and had lived abroad. The program had English support, and it seemed more open-minded than a lot of the accelerators and investors that I have spoken to in Japan. Furthermore, Digital Garage has a strong track record of investing globally and they actually have offices in places like San Francisco as well. So this got me interested.
-What stage was your business during the time of application?
I had just filed a design patent during the time of application. It was still extremely early.
–Did you make any pivots during the program?
Our hypothesis stayed the same throughout the program: synthetic DNA/gene sequencing would be much cheaper in the future — creating stronger demand for software tools such as the one we have been developing.
Through the program, we were able to create a very rough demo, set up meetings with potential customers, and through customer interviews — start to significantly change the development roadmap of our product.
–Although Onlab is known for being one of the more "global" accelerators in Japan, I would imagine you faced challenges in a predominantly Japanese-speaking environment. How was your experience?
The Onlab program was flexible and a lot of participants and mentors were bilingual, so I didn't worry much.
The one time I felt concerned was when we pitched in English during demo day, especially since every other company was pitching in Japanese. Although this was a bit awkward and I worried that the audience wouldn't understand, it turned out okay.
Our mentor, Tetsuro treated us very well and was very patient. He didn't force us to do things we didn't want. For example, in the beginning I thought 5 minute pitches were ridiculous — especially coming from a science background — where a progress report is 10 minutes long. But Tetsuro was able to help me understand from an investors' point of view, why it made sense to do a 5 minute pitch, and what investors expect to see, and why it's best to focus on the overall benefits, instead of the technical details of a product. I don't have much patience, and his patience and direct feedback is what allowed me to understand.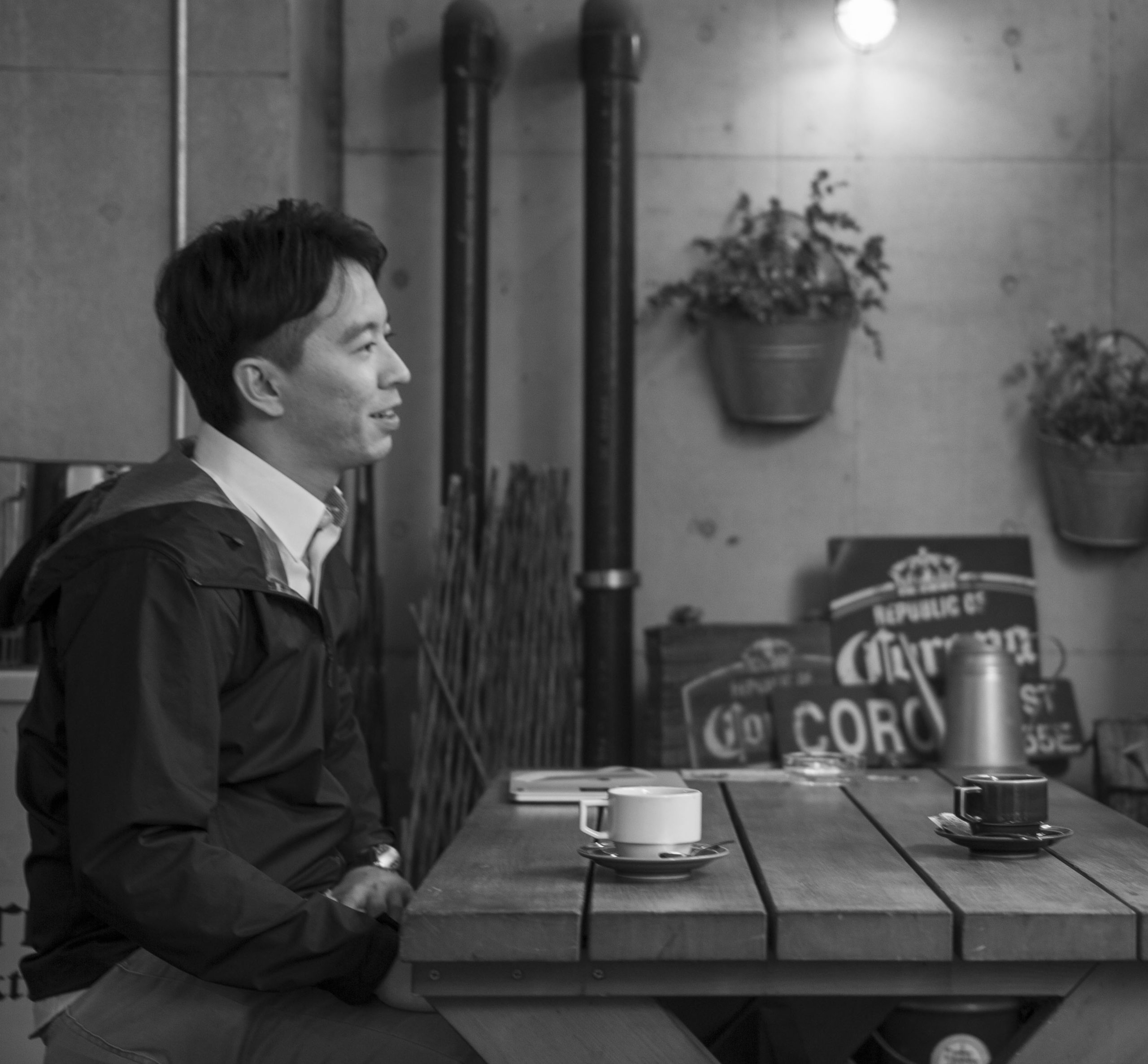 –What were your biggest lessons and takeaways from Onlab?
Overall my experience at Onlab was positive. But it was most positive when I asked my mentors things I wanted to know specifically. For example, asking them for specific information about how things work, or about how investors think. It was the most useful when I came up with the questions.
When I was initially fundraising, I was really passive. My mentality was to teach the other person what I was doing, and get them interested in my idea so that they'll maybe invest. But through Onlab, I learned the importance of being more proactive during feedback sessions.
–Would you say the process of screening the person giving you advice is true not just in the context of accelerator programs — but for making sense of advice in general?
Yes, this would apply to all advice — especially when speaking to investors, I find that they often don't have very clear methodologies or decision making processes. So, I think it's important to ask questions to figure out who the main decision makers are and what thought processes go into their decisions.
At the end of the day, regardless of whatever advice you get, it's important to focus on building the company you want to build and not what investors expect to see. In my experience, it's better to focus on what's right for us vs. whatever box they try to fit you in.
I was fortunate that some of Digital Garage's engineers and investors had some knowledge about the industry and they were eager to learn more about our industry and company. That was what created mutual interest in working together. But in my experience, this is not always the case.
–What kind of non-Japanese startups do you recommend apply to Onlab?
I recommend companies that could be international to apply. If you want to enter the international market, Onlab is a good place because Digital Garage actually has an office in the US, and they make deals and know investors in the US — these are all good reasons.
Regarding what type of English speaking companies should apply to Onlab, I recommend them to either have roots and/or a network in Japan or target a Japan-specific issue. Also, for a more technical startup, I would check to see if your industry is one of Digital Garage/DG Lab's focus areas (AI, Blockchain,Biohealth, AR/VR, Security.)
–Plans for the next few years for Tupac.bio?
We have a really exciting partnership we expect to announce in late May. This partnership has the potential to have a major impact in the synthetic biology industry. Synthetic biology will eat the world — it's going to change so many things for the better.
---