2019.11.21
Hidden economic potential behind the bumper crop of unicorns—Brazil observation report
Brazil is well known for its openness, passion, and rich culture, but did you know that there is also growing interest in the development of Brazilian business?
This time, members from DG Ventures visited the promised land of Brazil to speak at the "2nd Brazil Japan Startup Forum 2019" hosted by Brazil Venture Capital (hereinafter called BVC).
Why did DG Ventures visit Brazil?
As some of you who are fans of this blog may or may not know, but we, DG Ventures, actively invest in foreign companies.
So far we've invested in approximately 200 companies. Our target area covers not only the US and Asia, but also Europe, the Middle East, and Africa.
Our visit this time to Brazil was triggered by an invitation from BVC, however, we also wanted to examine the future potential of DG Ventures' investment, as well as the potential for global expansion of Japanese startups.
Potential to create a unicorn company within a limited timeframe
Truth be told, startups in Brazil are already fast-growing across all industries, and there are several players who have made great progress in a short time who are well-known as unicorn companies.
Currently, there are many infrastructure services such as Fintech (centered on payment business) and MaaS (ridesharing), and we got the feeling that there are many "time machine model" businesses as seen in developed countries.
At the event, attendees from Japan aside from ourselves included venture capitals like Cyber Agent Ventures and several startup companies, and from Brazil there were 3 venture capitals as well as startup companies in Fintech, agriculture, and drone businesses. There were about 40-50 attendees, and the atmosphere was quite lively.
So why is Brazil growing so fast in the business context?
①
Population of 210 million expected to continue increasing
Brazil is known as the world's fifth largest population. The population is about 210 million people. In terms of population distribution, those in their late teens to thirties are the thickest layer.
Simply, the market size is enormous, and a certain increase in the working population is also expected.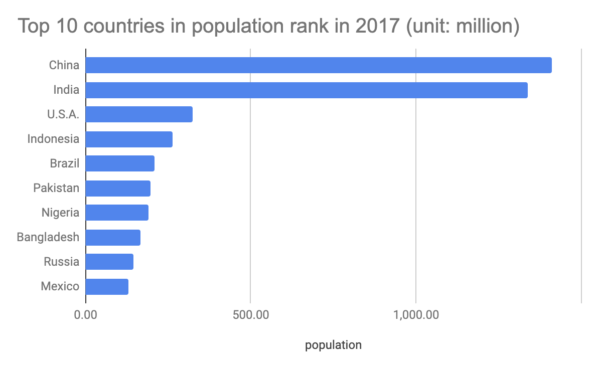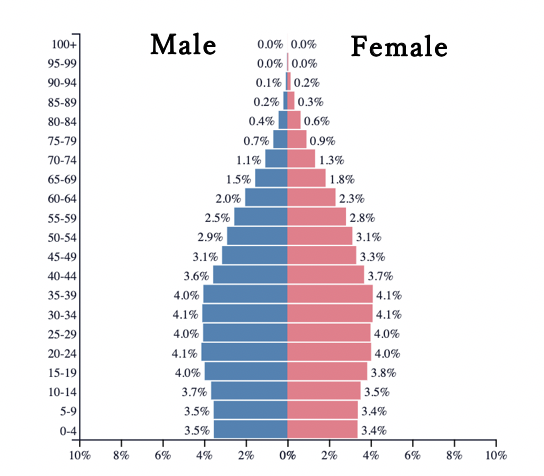 ②Domestic revitalization of financial trends and the expansion of environmental improvement aimed at the rise of Fintech-based economic growth
In Brazil, the percentage of bank account holders aged 15 and over increased from 56% in 2011 to 70% in 2017, and while the percentage of credit card ownership decreased from 29% to 27% during the same period, debit card ownership had risen from 41% to 59%.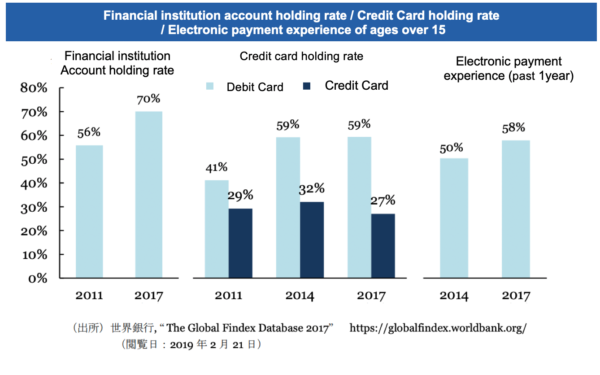 The capital city of São Paulo is lined with skyscrapers, closely resembling Tokyo's Otemachi area.  The Internet connection is also stable at 4G, and it can be said that the business environment infrastructure is very well-equipped.
Internet usage by the total population has scaled from 2.9% in 2000 to 67% in 2017, thus helped promote and establish a mobile payment society.  In fact, the majority of bank transactions are via digital channels, including mobile banking and internet banking, which account for 61% of all bank transactions.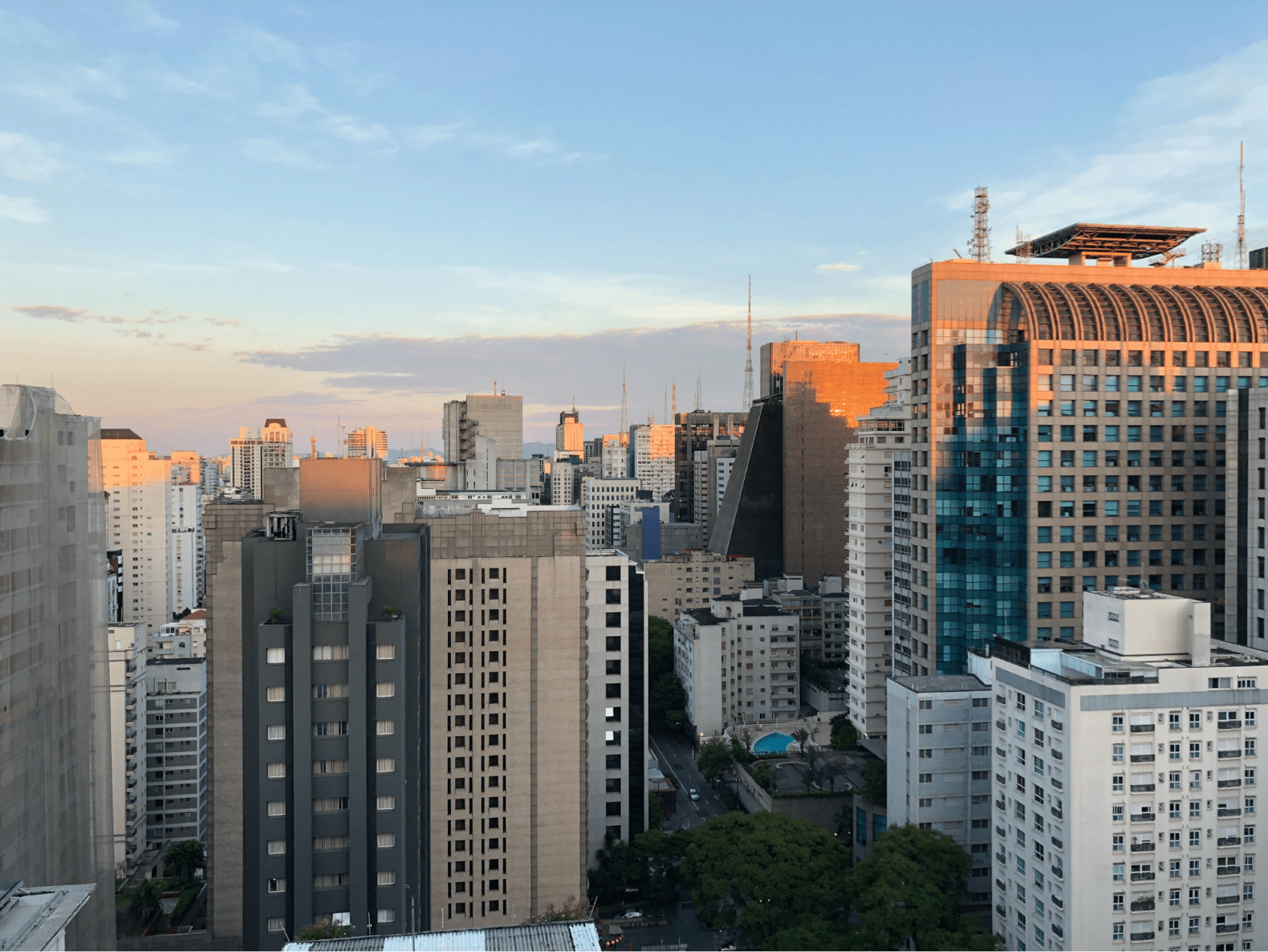 Such results reflect the concerns based on public security and anxiety over money based direct transactions.
③Rapid increase of venture capital money has lowered the bar of entrepreneurship
Due to the above-mentioned tailwind, aggressive investment activities for venture companies are taking place in Brazil, similar to the investment environment in Japan in recent years.
For example, in recent years, a technology fund specializing in the Latin American market by Softbank called "Softbank Innovation Fund" has appeared, and investment from large enterprises are gathering.
With legislative development also accelerating, Fintech-related startups count at 377 as of May 2018, the largest number within Latin America.
Can Japanese startups compete in this environment?
Our conclusion is "YES".  As long as a compatible theme is chosen, there are plenty of opportunities to take Japan's unique strengths into an advantage.
For example, the theme of agriculture. We visited Agri Info Design, LTD. expanding business in Brazil which provides navigation applications for tractors using GPS, and we saw that their service has been well established and highly evaluated locally.
Brazil has a tendency to seek agriculture as an efficient investment opportunity, and there is a strong need to aggressively adopt services to maximize final yield. Like Agri Info Design, LTD., products that contribute to high efficiency and reflect highly reliable Japanese technology are so popular.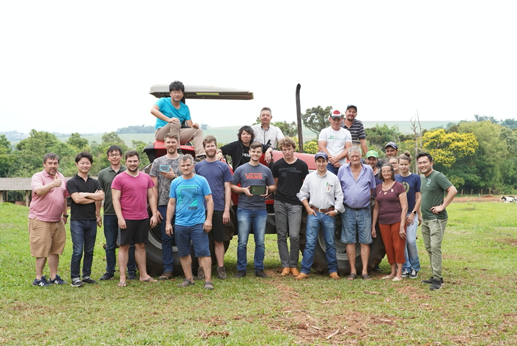 In addition, businesses that are growing the most are based on social infrastructure, so there still seems to be much growth capability for B2C services such as education and health care, as well as entertainment once living infrastructure are established.
Brazil, a country full of potential, draws continuing attention
Thus, Brazil has high expectations for economic potential compared to other emerging countries. We saw many issues that precisely startups could solve, making it an attractive country for startups.
DG Ventures will continue our watch.
---